Your
San Antonio

Electrician
Quality With The Master's Touch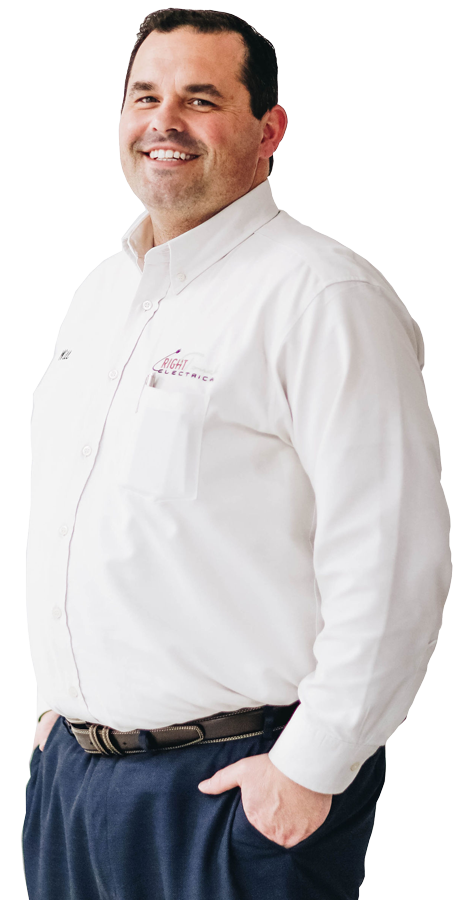 Why Right Touch Electrical
for San Antonio electrical repairs
We manage the business ourselves, so Right Touch Electrical understands commercial buildings and other specialized facilities' unique needs. We also know how much you rely on electricity, especially during operational hours. That is why when you contact us for any electrical work in your place of business, we respond quickly and arrive on schedule every time. We are also firm in providing upfront pricing—our team will not start the job unless you approve the estimate first.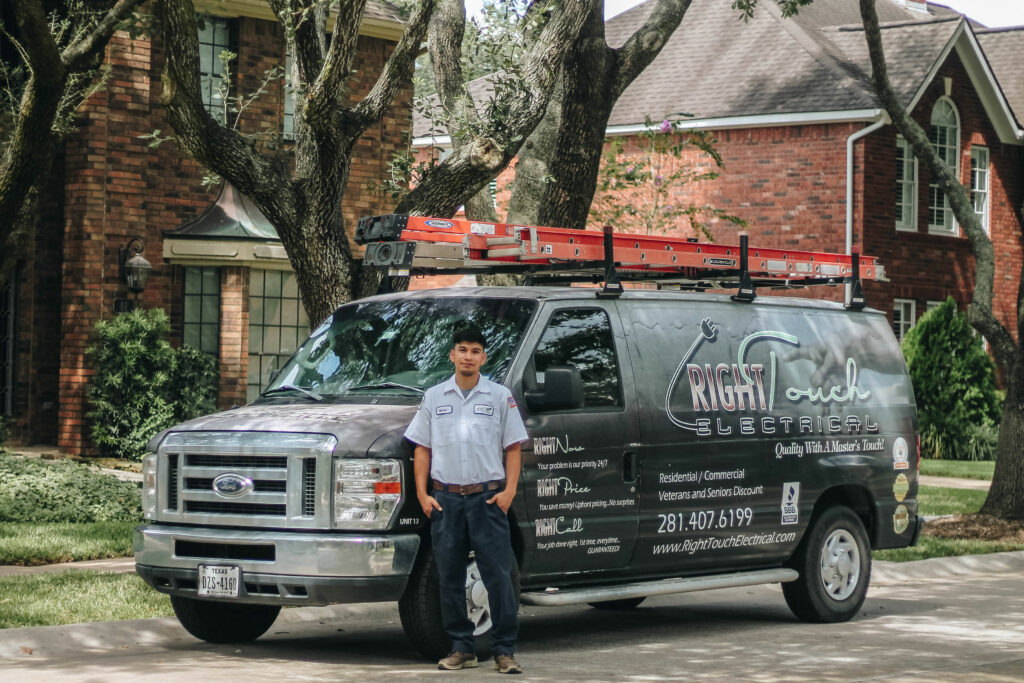 Electrical issues don't happen on your schedule. A sparking plug or smoking electrical wiring is an emergency requiring help from a professional electrician. Fortunately, at Right Touch Electrical, your call will be answered by a live person 24 hours a day, seven days a week. Our expert San Antonio technicians are trained troubleshooters who effectively resolve your electrical troubles.
An electrical panel is the heart of any electrical service at your home or business. It distributes electricity through circuits and protects these circuits with breakers. Maintaining or installing one is work for the licensed electricians at Right Touch Electrical.
Wiring is the heart of your entire electrical system. Outdated or improperly connected wiring puts your home or business at risk of electrical fires and other hazards. Whether you live in an older home with obsolete wiring or you discovered improper connections during a renovation, let Right Touch Electrical help you.
Electrical Troubleshooting
Every year, electrical fires destroy homes and injure hundreds of people across the United States. While you can perform initial checks to help prevent hazards, adequate troubleshooting of electrical problems is a job for an experienced and professional electrician. Looking at faulty power outlets, switches, and wiring is complex, which is why you should call the San Antonio electricians at Right Touch Electrical.
Circuit Repair & Installation
Right Touch Electrical follows the National Electrical Code when performing circuit installations and replacements because it helps avoid overloads and other problems. We care about your safety and everyone in your home or business. That's why we take care to keep our professional electricians updated on industry standards and building codes.
Electrical Outlets & Switches
Right Touch Electrical offers electrical outlets and switches for your home and business, whether you need ambient dimmer switches for the office or weatherproof outlets for the backyard. If you're looking for repairs, replacement, or installation, our team of Houston electricians has the experience and expertise to tackle the project, regardless of size or emergency. Contact us today so we can help you get the power you need.