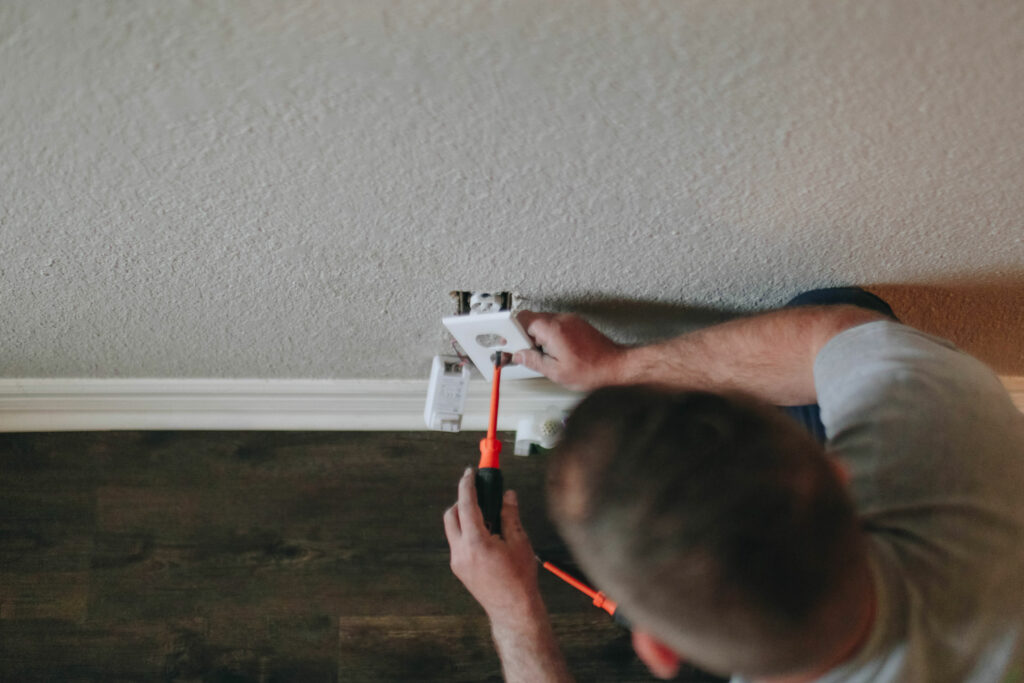 Professional Outlet & Switch Repair, Installation & Replacement
Right Touch Electrical offers electrical outlets and switches for your home and business, whether you need ambient dimmer switches for the office or weatherproof outlets for the backyard. If you're looking for repairs, replacement, or installation, our team of Houston electricians has the experience and expertise to tackle the project, regardless of size or emergency. Contact us today so we can help you get the power you need.
Faulty outlets & switches
It may be obvious when you need new outlets or switches, but minor issues often fly under your radar. A problem left unfixed can turn into a major hazard. How can you know you need a professional?
Contact our Houston electricians if:
An outlet or switch stops working
The outlet can no longer hold a plug
Sparks appear when using a plug
Any part of the outlet gives off an electric shock
A switch produces a cracking sound
Breakers trip when using an outlet
You have an older house with several two-prong outlets
Make your outlet repair appointment today!
If you believe your outlets and switches need replacing, call Right Touch Electrical—trusted Houston electricians. We provide quality with a master's touch, which means we do the job right the first time. Since the beginning, our small company has evolved into a large and successful electrical service company because we believe in serving, not selling, honesty, quality, and making you a lifelong client. Whether you need commercial or residential electrical services, our clean, professional, and certified electricians are here to help.