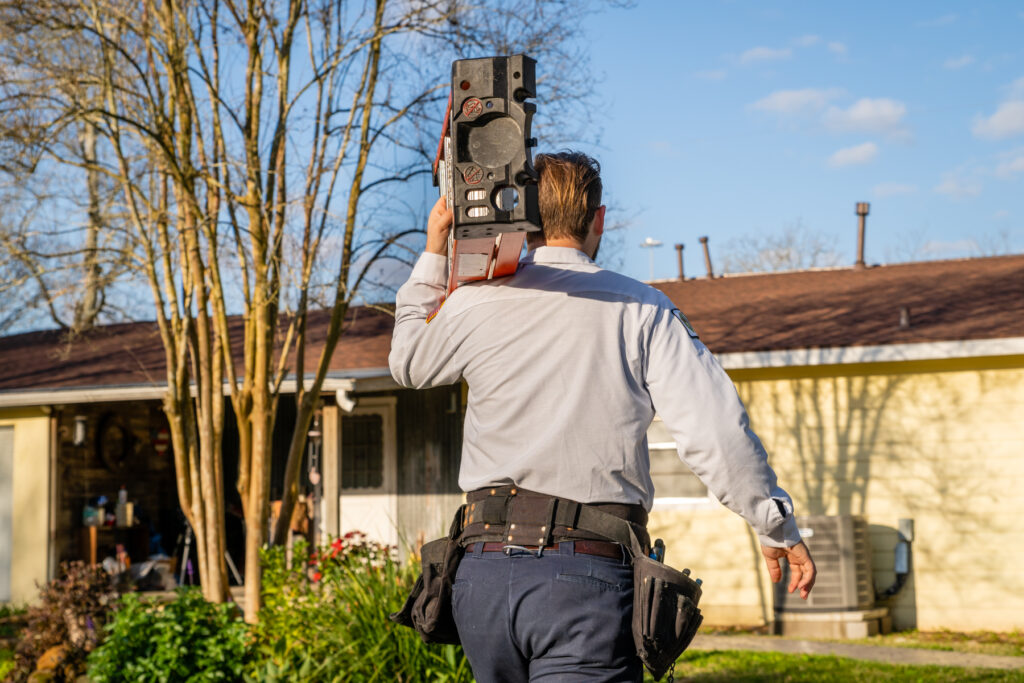 24/7 Electricians For Residential & Commercial Customers
Right Touch Electrical offers fast response to emergency electrical services in Houston, TX. Our certified electricians are ready to serve all Houston residents with the highest quality and safety standards. Electrical issues don't happen on your schedule. A sparking plug or smoking electrical wiring is an emergency requiring help from a professional electrician.
Fortunately, at Right Touch Electrical, your call will be answered by a live person 24 hours a day, seven days a week. Our expert technicians are trained troubleshooters who effectively resolve your electrical troubles, whether it's the middle of the day, the wee hours of the night, or even during a holiday.
Need emergency electrical repair and services in the Greater Houston area? Call (281) 407-6199 now for a prompt response.
Common reasons people call for our emergency electrical services in Houston, TX
Electrical emergencies can happen unexpectedly and are usually a result of underlying issues in your electrical system. Here is a detailed list of common reasons homeowners, may need to call for Emergency Electrical Services in Houston.
Sudden Blackout – When power is lost suddenly, it can be a concerning thing. The first thing you'll want to do is check with your neighbors to see if their power is also out. If your whole street is without power, you may want to call the power company. It's rarely an emergency.
Power turns off and on again frequently – If your lights are flickering on and off, it can indicate an electrical problem inside your home. Remember: electrical issues are always a safety concern. If it is faulty wiring, you'll want to call our Houston emergency electrician come out and check it out.
A tripped circuit breaker – We often get calls asking for emergency assistance when all that's needed is to reset a circuit breaker. It could also be that the circumstance that caused the circuit breaker to trip could need one of our expert electricians.
Power Outages: An unexpected loss of power that doesn't affect your neighbors could indicate a problem with your home's electrical system. Calling a professional electrician to assess and resolve the issue is essential.
Burning Smell or Smoke: A burning smell or smoke from an outlet, fixture, or electrical panel is a serious concern. This could be a sign of overheating or a potential fire hazard.
Exposed Wires: Exposed or frayed wires pose a significant electrical shock or fire risk. If you notice any, it's crucial to have a professional address the situation immediately.
Electrical Shocks: If you experience a shock when plugging in or touching an appliance, this could indicate a ground fault or other serious problem.
Sparking or Flickering Lights: If your lights are sparking or flickering, this could be a sign of a loose electrical connection or other serious issues that require prompt attention.
Buzzing Sounds: Unusual buzzing sounds from your outlets, switches, or electrical panel could indicate a dangerous wiring issue.
Water Damage Near Electrical Sources: Water and electricity don't mix. If there's water damage near your electrical panel or outlets, you should call for emergency electrical services in Houston immediately.
Remember, attempting to fix electrical issues yourself can be dangerous. Always trust a professional electrician like those at Right Touch Electrical in Houston, TX, to handle these emergencies safely and effectively.
What you can expect when you call Right Touch
A fire hazard is present if you're dealing with burning, smoking, or sparking electrical wiring or devices.
The residential electricians and commercial electricians at Right Touch Electrical can examine:
What caused the burning or smoking?
Why didn't the breaker shut down power when needed?
What other damage did the overload cause?
Lightning strikes & power surges
Following a lightning strike or a power surge, we encourage you to contact our team for emergency services. There are many hidden dangers these two events could cause not only to your electrical system but to your safety and property as well. This is not the time for a DIY or a regular handyman. Our Houston electrical repairs team can provide you with a safe, professional lightning strike and surge event evaluation to discover all the damages in your internal wiring or electrical panel and provide immediate repairs or replacements if necessary.
Why Choose Right Touch Electrical For Your Emergency Electrical Services In Houston, TX?
When an electrical emergency arises in Houston, TX, it's crucial to have a reliable professional ready to help. Right Touch Electrical has become the trusted choice for homeowners needing urgent electrical assistance.
Here are some compelling reasons why you should choose Right Touch Electrical for your Emergency Electrical Services in Houston, TX:
24/7 Availability: We understand that electrical emergencies don't stick to business hours. Right Touch Electrical offers around-the-clock services, so we're always ready to assist when needed.
Quick Response Time: In an electrical emergency, every second counts. We strive to provide fast, efficient response times to reduce potential damage and ensure safety.
Experienced and Certified Electricians: Our team comprises highly trained and certified electricians who can handle various electrical emergencies. Their expertise ensures that your issue will be addressed safely and effectively.
Safety-First Approach: We prioritize the safety of our customers above all else. We strictly adhere to all safety protocols and standards in the industry, ensuring our solutions are reliable and secure.
Honest Pricing: At Right Touch Electrical, we believe in transparency. Despite the emergency nature of our services, we provide transparent and upfront pricing so you know what to expect.
Long-Term Solutions: While we act quickly to resolve immediate dangers, we also focus on providing long-term solutions. Our goal is to prevent the same issues from recurring in the future.
Excellent Customer Service: We pride ourselves on our commitment to customer satisfaction. From your initial call through the completion of the service, our team is courteous, professional, and attentive to your needs.
You are investing in fast, reliable, and expert service by choosing Right Touch Electrical for your emergency electrical services in Houston, TX. Trust us to deliver the prompt and professional attention your emergency electrical services in Houston require.
FAQs – Emergency Electrical Services in Houston, TX
Right Touch Electrical provides superior emergency electrical services in Houston, TX. We understand that when electrical emergencies occur, they can lead to confusion and concern. To help you know what to expect when you need our services, we've put together a list of frequently asked questions and our responses:
Q1: What constitutes an electrical emergency?
A: An electrical emergency typically involves a situation where there is an immediate threat to your safety or property. This could be a sparking outlet, a burning smell from your electrical panel, a power outage, or exposed live wires.
Q2: What hours do you provide emergency services?
A: Right Touch Electrical provides emergency electrical services 24 hours a day, seven days a week. We understand that emergencies can happen anytime, so we're always ready to help when you need us.
Q3: What should I do in the event of an electrical emergency?
A: Firstly, if the situation poses an immediate danger, such as a fire, call 911. If it's safe, turn off your main power switch. Then, call a professional electrician from Right Touch Electrical to assess and address the issue.
Q4: How quickly can you respond to an emergency call?
A: We aim to respond as quickly as possible to all emergency calls. Our response time can vary based on factors such as the time of day and our current workload, but we prioritize emergency calls to ensure you promptly get the help you need.
Q5: What kind of emergency services do you provide?
A: Right Touch Electrical provides a wide range of emergency services. This includes but is not limited to repairing broken outlets, fixing electrical panel issues, repairing or replacing damaged wiring, and restoring power after an outage.
Q6: Can I attempt to fix an electrical emergency myself?
A: We strongly advise against trying to handle an electrical emergency yourself. Electrical work can be dangerous and should only be done by trained professionals.
For any other questions about our emergency electrical services in Houston, TX, or to request immediate assistance, don't hesitate to contact Right Touch Electrical. Our team of certified and experienced electricians is always here to help.