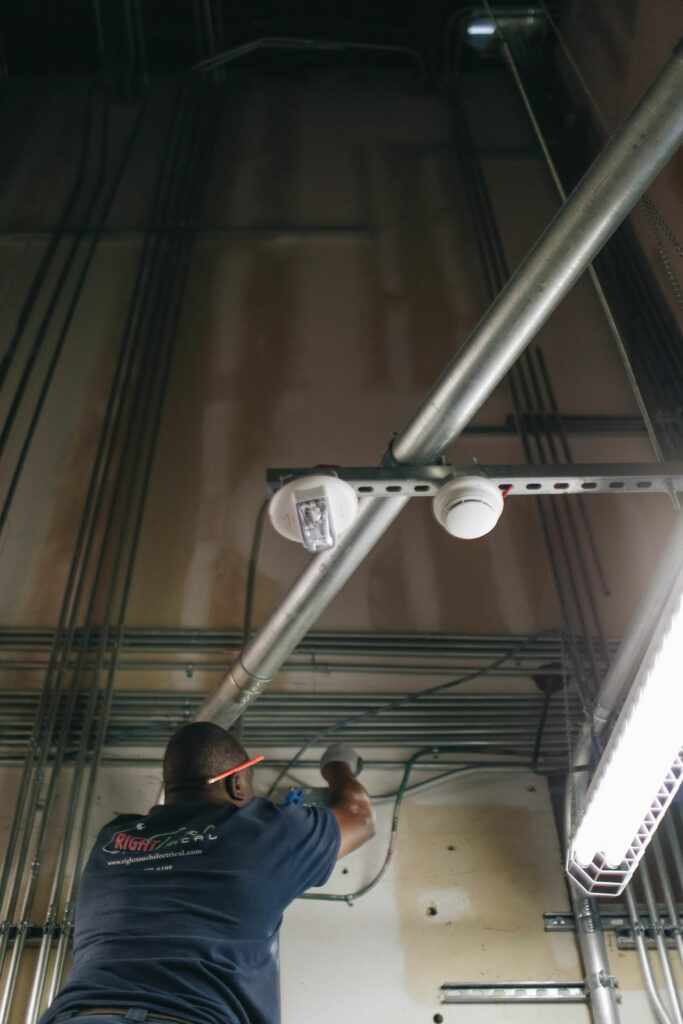 Right Touch Electrical Installs Peace Of Mind With Every Smoke Detector
Keeping you safe comes first at Right Touch Electrical. That's why we provide professional smoke detector installation for homes and businesses.
Know which smoke detector is right for you
Smoke detectors come in various styles ranging from standalone smoke detectors, to fully connected systems, and smoke detectors with 10-year sealed batteries. Which is right for you? We can help. Schedule an evaluation by a trained Right Touch Electrical professional today.
Right Touch Electrical can assist you in selecting and installing smoke detectors to protect your home or business. We'll help you choose suitable smoke detectors that cover the needed area and meets industry standards and local requirements, and perform proper smoke detector installation.
Recommended smoke detector locations according to the National Fire Protection Association:
Inside each bedroom
Outside each sleeping area
Every level of the property, including the basement
Carbon monoxide (CO) detectors save lives
Carbon monoxide can be a threat to your home or business—even if it is all-electric. That's because carbon monoxide will seep into your home or office from an outside source such as a garage or standby generator.
Because your safety comes first, we'll take the time to explain the dangers of smoke and carbon monoxide and give you advice on choosing the detectors that are appropriate for your home or business.
Right Touch Electrical is ready to keep your home or business safe. Contact us now to schedule an appointment.